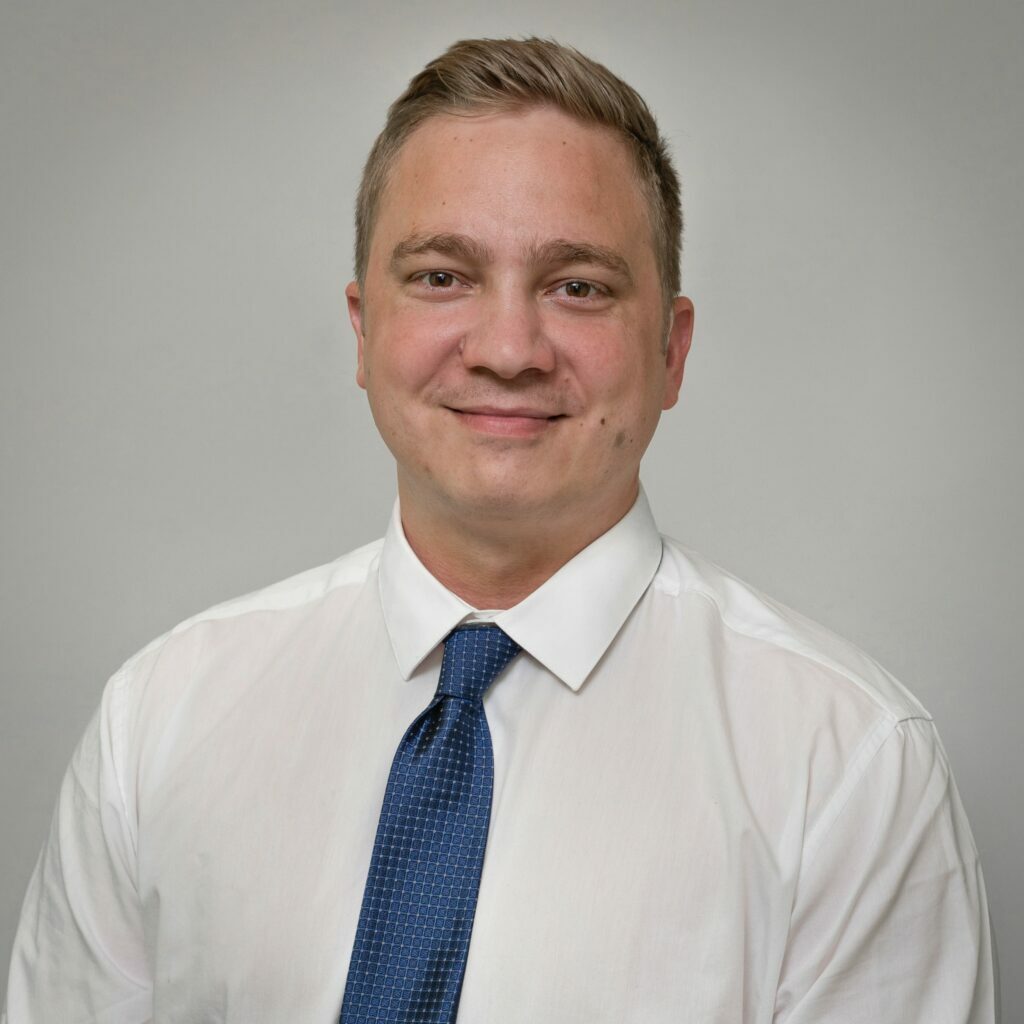 David Shropshire received his Bachelor of Science Degree in Communication & Science Disorders as well as Sports Management from Florida State University in 2015. He earned his Doctorate of Audiology (Au.D) at the University of South Alabama, from the Pat Capps Covey College of Allied Health Professions.
From there, after completing his fourth-year externship at the Central Florida Speech and Hearing Center in Lakeland, Florida he was delighted to begin learning from and practicing with Dr. Chippendale. Dr. Shropshire is a bimodal hearing device wearer, with a Cochlear implant on one side and a hearing aid on the other. His unique perspective allows him to personally understand his patient's needs and empathetically strive for individualized solutions and treatments.
His professional focus includes adult diagnostics, hearing aids, tinnitus retraining therapy (TRT) and as a new service for our practice, Cochlear Implant mapping. He carefully evaluates each patient's lifestyle and listening goals in developing a plan of care which improves their hearing health and overall quality of life.
Dr. Shropshire is an avid sports fan who, when not in the clinic, is seen cheering for the Seminoles or Philadelphia Phillies and Eagles. In enthusiastic collaboration with Dr. Chippendale, he looks forward to expertly serving the greater Lee County area for years to come.
It is often the small things that hold us back from making a decision. That's why we are on hand to help.
Simply complete the Callback form to request a friendly, no-obligation conversation with one of our helpful team members.