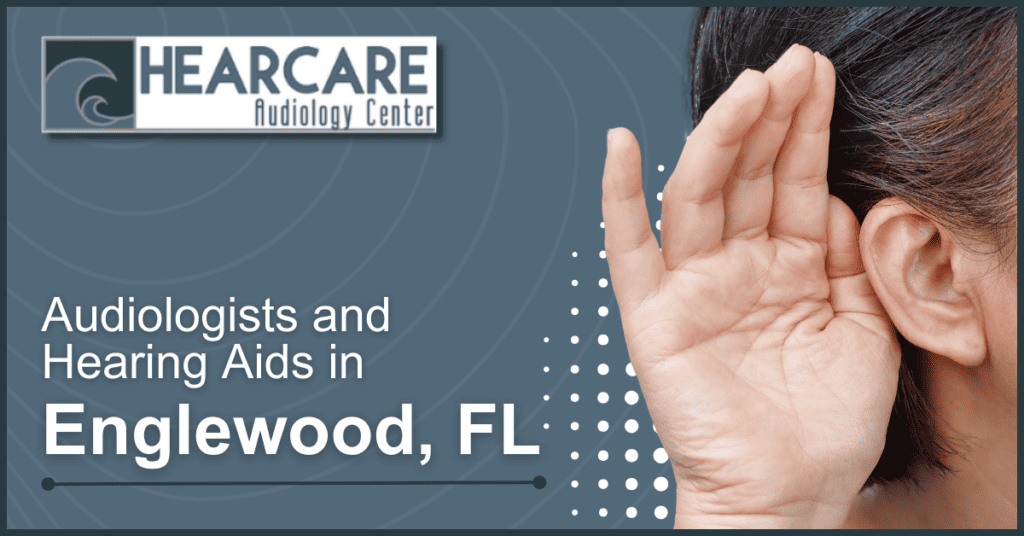 Are you searching for hearing aids or an audiologist in Englewood, FL? At HearCare Audiology, we are dedicated to providing exceptional audiology services with a team of highly qualified doctors, all of whom hold a Doctorate in Audiology. With their specialized knowledge and expertise, you can trust us to deliver expert care for your hearing needs.
Each of our audiologists are proud members of the Florida Academy of Audiology (FLAA) and the American Academy of Audiology (AAA) organizations. This affiliation highlights our commitment to staying up-to-date with the latest advancements in audiology practices and techniques. We continuously strive to provide the highest standard of care to our patients.
As a family-owned and operated business since 2002, HearCare Audiology is rooted in a tradition of personalized and compassionate care. In 2019, the Olsen family took over ownership, infusing their passion for helping individuals improve their hearing health into every aspect of our practice.
We are proud to have earned a 4.9-star Google rating from our satisfied patients. This rating reflects our unwavering dedication to delivering exceptional service and achieving outstanding results. Building long-lasting relationships with our patients is at the core of what we do, and we take great pride in the positive feedback we receive.
At HearCare Audiology, we understand that every individual's hearing needs are unique. That's why we offer a variety of hearing aid options to suit different preferences and lifestyles. Our selection includes leading brands such as Oticon, Starkley, and Lyric, ensuring that you have access to the latest and most advanced hearing aid technology.
When you visit us, we provide a complete evaluation called a Functional Hearing Assessment (FHA). This comprehensive assessment allows us to thoroughly understand your specific hearing challenges and customize a tailored treatment plan to address your individual needs. We believe in a personalized approach to audiology, and our goal is to help you regain the joy of hearing.
We have two convenient locations to serve your hearing aid and audiologist needs in Englewood, FL with just a short drive to Sarasota, FL, or Venice, FL. This allows us to extend our commitment to providing high-quality hearing care to individuals across the region.
At HearCare Audiology, we are passionate about improving the lives of our patients through better hearing. Contact us today to schedule your appointment and take the first step towards better hearing health.
Hours of operation (Sarasota location) 
Monday: 9-5
Tuesday: 9-5
Wednesday: 9-5
Thursday: 9-5
Friday: 9-5
Saturday: CLOSED
Sunday: CLOSED
Hours of operation (Venice location)
Monday: 9-5
Tuesday: 9-5
Wednesday: 9-5
Thursday: 9-5
Friday: 9-5
Saturday: CLOSED
Sunday: CLOSED
Check out our Awesome Reviews! 
Great experience.
Very professional. In-depth evaluation.
I am very happy with the options I was given. – Augie M.
Free Hearing Consultation
It is often the small things that hold us back from making a decision. That's why we are on hand to help.
Simply complete the Callback form to request a friendly, no-obligation conversation with one of our helpful team members.