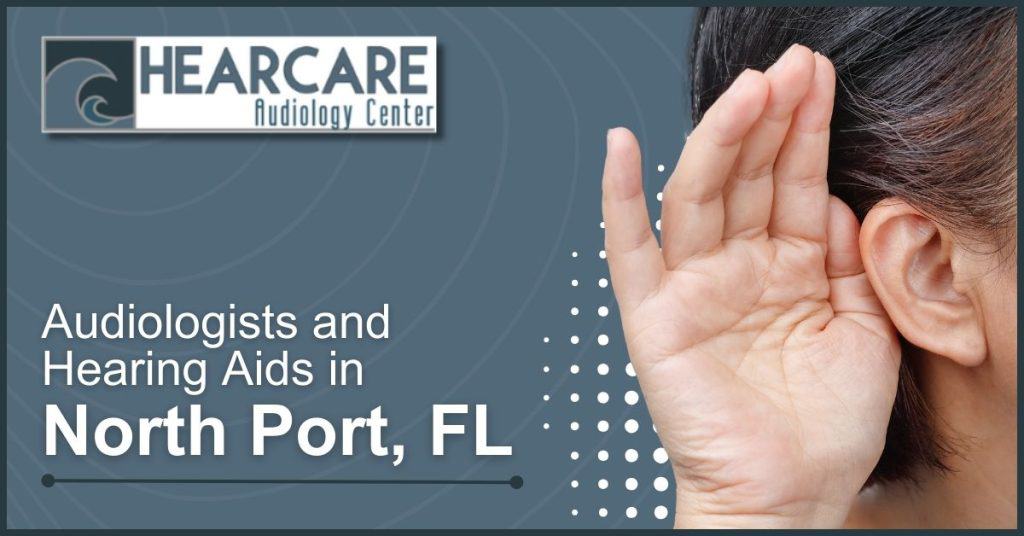 Welcome to HearCare Audiology Center, your trusted partner for hearing health for residents in and around North Port, FL. Our team of highly trained audiologists all hold Doctorate degrees in Audiology, ensuring you receive the highest level of care and expertise.
Our audiologists are proud members of prestigious audiology organizations, including the Florida Academy of Audiology (FLAA) and the American Academy of Audiology (AAA). These affiliations underscore our commitment to staying at the forefront of audiological advancements and maintaining the highest standards of care.
Since we opened in 2002, HearCare Audiology Center has been serving the North Port community with dedication and care. Owned by the Olsen family since 2019, we carry forward a tradition of excellence in hearing healthcare.
Our reputation speaks volumes with a remarkable 4.9-star Google rating with 170 reviews, a testament to the trust and satisfaction of our patients. We take immense pride in our history of providing top-notch care and support for the hearing needs of our community.
Understanding that each individual's hearing needs are unique, we offer a diverse range of hearing aid options. Our selection includes top brands such as Oticon, Starkley, and Lyric. Our audiologists work closely with you to determine the most suitable solution tailored to your specific hearing requirements.
At HearCare Audiology Center, we go beyond routine evaluations with our Functional Hearing Assessment (FHA). This comprehensive assessment provides a deep understanding of your hearing capabilities, addressing all aspects of your hearing health.
HearCare Audiology Center offers two convenient locations in Sarasota, FL, and Venice, FL. No matter which office you visit, you can expect the same exceptional level of care and dedication to your hearing well-being.
Thank you for considering HearCare Audiology Center as your trusted partner on your journey to better hearing. We eagerly await the opportunity to welcome our North Port, FL residents to our clinic and provide you with the personalized care and attention you deserve.
Hours of operation (Sarasota location) 
Monday: 9-5
Tuesday: 9-5
Wednesday: 9-5
Thursday: 9-5
Friday: 9-5
Saturday: CLOSED
Sunday: CLOSED
Hours of operation (Venice location)
Monday: 9-5
Tuesday: 9-5
Wednesday: 9-5
Thursday: 9-5
Friday: 9-5
Saturday: CLOSED
Sunday: CLOSED
Check out our Awesome Reviews! 
Best adjustment for hyperacusis. Dr. Thornton is so delightful and caring and understanding for my problem. -Becky L.
Free Hearing Consultation
It is often the small things that hold us back from making a decision. That's why we are on hand to help.
Simply complete the Callback form to request a friendly, no-obligation conversation with one of our helpful team members.