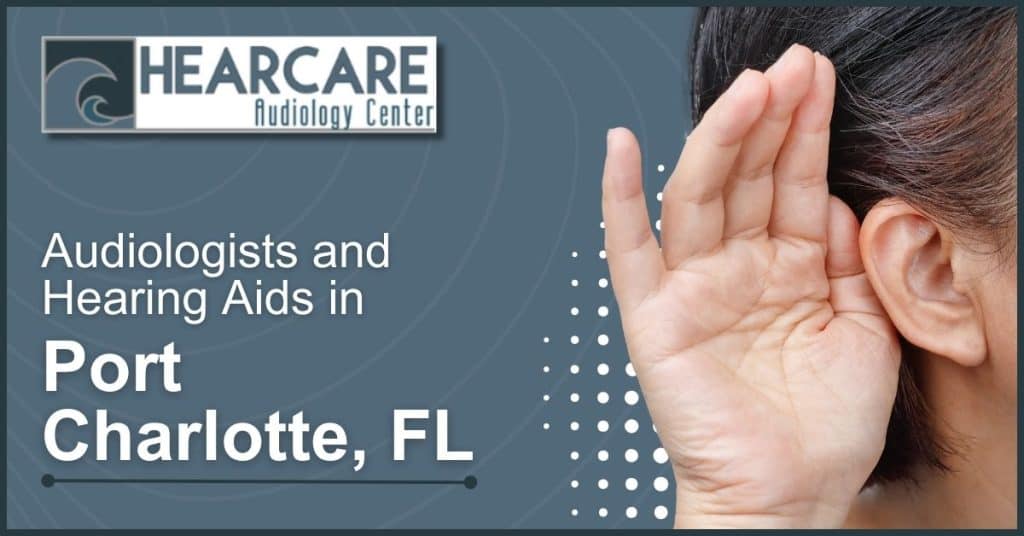 As a top-rated audiology and hearing aids center, our team at HearCare Audiology Center is committed to the hearing health of residents in Port Charlotte, FL and beyond! Our team of audiologists hold Doctorate degrees in Audiology, ensuring that you receive expert care and attention from highly trained professionals.
Our audiologists are proud members of esteemed audiology organizations, including the Florida Academy of Audiology (FLAA) and the American Academy of Audiology (AAA). This affiliation underscores our dedication to staying at the forefront of audiological advancements and maintaining the highest standards of care.
Founded in 2002, HearCare Audiology Center has been serving the Port Charlotte, FL community and beyond for over two decades. Since 2019, we have been owned by the Olsen family, who is committed to upholding a tradition of excellence in hearing healthcare.
With an outstanding 4.9-star Google rating, our reputation reflects the trust and satisfaction of our patients. We take immense pride in our history of providing top-notch care and support for our community's hearing needs.
We understand that one size does not fit all when it comes to hearing aids. That's why we offer a diverse range of hearing aid options, including leading brands such as Oticon, Starkley, and Lyric. Our audiologists will collaborate with you to determine the most suitable solution for your specific hearing requirements.
At HearCare Audiology Center, we go beyond routine evaluations with our Functional Hearing Assessment (FHA). This comprehensive assessment provides a thorough understanding of your hearing capabilities, addressing all aspects of your hearing health.
Thank you for considering HearCare Audiology Center as your trusted partner on your journey to better hearing. We eagerly await the opportunity to welcome our Port Charlotte, FL residents to the clinic and provide you with the personalized care and attention you deserve.
Hours of operation (Sarasota location) 
Monday: 9-5
Tuesday: 9-5
Wednesday: 9-5
Thursday: 9-5
Friday: 9-5
Saturday: CLOSED
Sunday: CLOSED
Hours of operation (Venice location)
Monday: 9-5
Tuesday: 9-5
Wednesday: 9-5
Thursday: 9-5
Friday: 9-5
Saturday: CLOSED
Sunday: CLOSED
Check out our Awesome Reviews! 
Today for the second time I had a critical issue with my aids. Unable to reach my audiologist HearCare was there for me. Staff at HearCare are all wonderful, helpful and sympathetic to hearing loss. They had to send one of my aids back to Mfg. but loaned me a pair while waiting. Highly recommend Dr Pulido! – Marie L
Free Hearing Consultation
It is often the small things that hold us back from making a decision. That's why we are on hand to help.
Simply complete the Callback form to request a friendly, no-obligation conversation with one of our helpful team members.