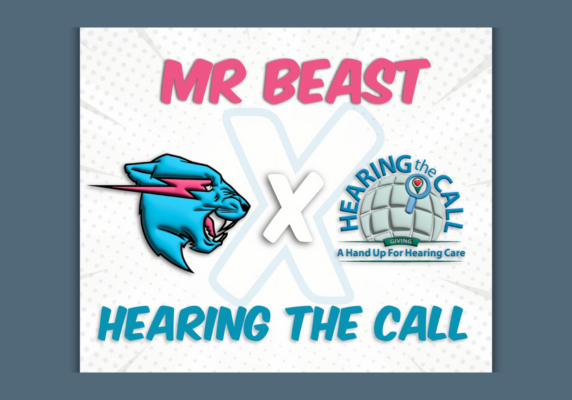 What do you get when the world's biggest YouTuber connects with Hearing the Call?
Some of you may have heard the term "March Madness" thrown around. At the end of February, Hearing the Call was contacted by MrBeast, the world's biggest YouTuber, about helping people hear. On short notice, we organized humanitarian hearing trips to Mexico, Brazil, Guatemala, Indonesia, India and South Africa. We want to thank all the audiologists who participated on short-notice on these trips. We could not have done it without you. MrBeast helped 1,000 people hear better, most of them fitted by Hearing the Call.  Our very own, Dr. Thorpe, was able to participate in Mexico and India!
Here are some of the numbers:
1,153 patients seen

796 patients fit

1,440 hearing devices fit
At HearCare Audiology Center, we have been partners with Hearing The Call for 9 years! We are so grateful that Mr. Beast joined Hearing the Call, and that we get to see the excitement on these individuals' faces when they were able to hear for the first time!
Hearing The Call Sarasota's Mission Statement:
Hearing the Call Sarasota builds the self-worth of individuals by restoring their hearing potential and by providing them opportunities to engage with their communities through service to others.
Hearing The Call Sarasota's Purpose:
Provide hearing testing and the fit & maintenance of hearing aids to low-income individuals and under-served families in Southwestern Florida.
Services Provided at HearCare Audiology Center due to our Partnership with Hearing the Call:
Reduced Fee, Sliding Scale Hearing Clinic for families with incomes up to 250% Federal Poverty Level.

Hearing Aid Donation Program collects used hearing aids for use in clinic, repair or credit.

Loaner Hearing Aid Program for Cancer and Hospice patients

Annual International Hearing Mission
Mr. Beast jumped right in to partner with the Hearing the Call organization and provide over 1,000 Hearing Aids to people with hearing loss! Click here to view the full video.
Interested in how you can be a part of something special? Visit here to learn more about how you can help or contact us!
Free Hearing Consultation
You Might Be Interested in These Articles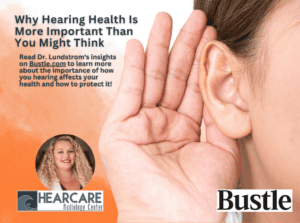 The Importance of Hearing Health "When it comes to your wellness routine, you likely think about the standard…
Read More
It is often the small things that hold us back from making a decision. That's why we are on hand to help.
Simply complete the Callback form to request a friendly, no-obligation conversation with one of our helpful team members.