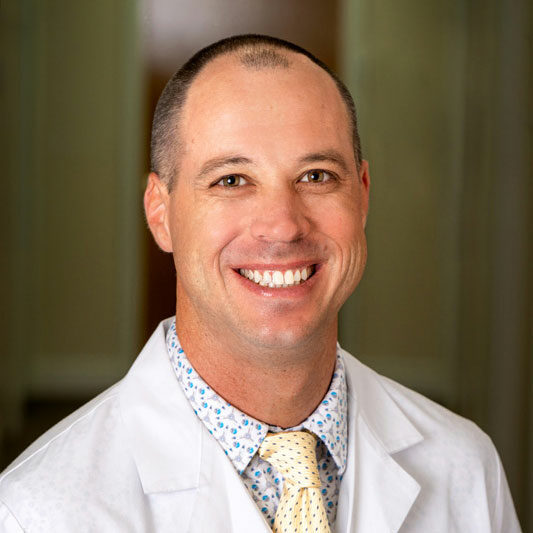 Dr. Jeff Olson
AuD, FAAA Doctor of Audiology / Vice President Nova Southeastern University Member of the American Academy of Audiology
Dr. Jeffrey Olson, the president and owner of HearCare Audiology Center is a board certified Doctor of Audiology. Dr. Olson has been performing hearing evaluations, prescribing, and fitting hearing devices since 2008. He is an authorized Lyric Hearing Aid provider with the most expansive knowledge providing Lyric fittings for over 13 years.
Although Dr. Olson was born and raised in Sarasota, his mother is from Austria and therefore, he is fluent in the German language and has traveled extensively throughout Europe. Dr. Olson's father was an internal medicine doctor in Sarasota for over 40 years and he was able to experience first hand the reward of improving someone's quality of life, which helped inspire his pursuit of Audiology. Dr. Olson's favorite part about being an Audiologist is the connection he gets to make with so many interesting people. He loves learning about his patients and building genuine relationships with them as they partner together through their hearing journey.
Dr. Olson received his Bachelor of Arts in Business Management from the University of North Florida. He earned an International degree in the German Language from the University of Innsbruck, Austria. Dr. Jeffrey Olson graduated from Nova Southeastern University with his Doctorate in Audiology. He is a member of the International Hearing Society and the Florida Society of Hearing Healthcare Professionals.
Outside of the office, Dr. Olson has grown up with a love for all things related to the ocean. He is an avid sailor who loves to participate in regattas and challenge himself with other top performing sailors in the area. Dr. Olson enjoys surfing whenever he can, and plans many adventures that include surfing in new places and countries whenever possible. He also enjoys spending time with his wife and daughters boating on the weekends.
Education
Bachelor of Arts in Business Management, University of North Florida
International Degree in the German Language, University of Innsbruck, Austria
Doctor of Audiology, Nova Southeastern University
Certifications & Memberships:
Fellow American Academy of Audiology
Member Florida Academy of Audiology
Board Certified American Board of Audiology
---
What's your favorite season?
Favorite season is Fall and/or Spring. I really like the transition of seasons and really noticing the changes in the air.
What's your favorite sports team?
The Jacksonville Jaguars
What's your favorite food?
My mother is from Austria so I've always loved the german dish Wienerschnitzel
What's your favorite animal?
Dolphin
If you could travel anywhere in the world where would you go?
Scotland. I've always loved Ireland and I hear Scotland is even better!
It is often the small things that hold us back from making a decision. That's why we are on hand to help.
Simply complete the Callback form to request a friendly, no-obligation conversation with one of our helpful team members.