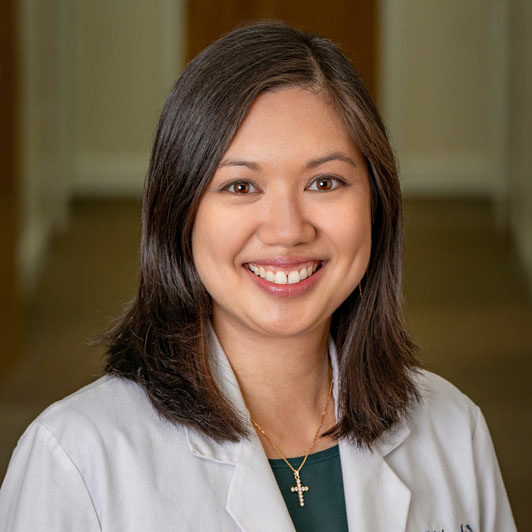 Dr. Jenilee Pulido
AuD, FAAA Board Certified in Audiology
Dr. Jenilee Pulido is a board certified Doctor of Audiology at HearCare Audiology center. She earned her bachelor's degree and doctorate degree from the University of Florida. She is also a fellow member of the American Academy of Audiology and a member of the Florida Academy of Audiology.
After earning her degrees, Dr. Pulido went to work for the Bay Pines VA and at an ENT practice in Tampa, FL. Dr. Pulido wanted to find a workplace that focused on patient centered care and was family oriented. This is exactly what she found when she arrived at HearCare. She has been a member of the HearCare family since 2014.
Dr. Pulido's main goal everyday is to help people live life to the fullest due to better hearing. She specializes in helping people hear in many different listening environments. "My favorite part of being an Audiologist is to see the smiles on people's faces when they are finally able to hear their family at dinner, or when they are able to enjoy hearing their favorite movie. These are the moments that are the most rewarding."
Dr. Pulido met her husband, Raymond, while attending the University of Florida. Raymond is a physical therapist that specializes in treating patients with dizziness and balance issues. They have 2 children, Mia and Max. Outside of the clinic they love to go to the farmer's market and love to be outdoors either hanging out at the beach or running around at different parks.
Education:
Doctor of Audiology, University of Florida
Bachelor of Science in Communication Disorders, University of Florida
Certifications & Memberships:
Fellow American Academy of Audiology
Member Florida Academy of Audiology
Board Certified American Board of Audiology
---
What is your favorite season?
I love the Fall! Sweater weather and hot chocolate are my favorite.
What's your favorite sports team?
Florida Gators all the way! Go Gators!!
What's your favorite food?
I love carbs! Especially pasta or anything with potatoes.
What's your favorite animal?
Baby corgis. I actually have never owned a dog, but if I did it would be a corgi. They are so cute!
If you could travel anywhere in the world, where would you go?
I would definitely go to the Amalfi coast in Italy! I was fortunate enough to visit there once before and have been dying to go back.
It is often the small things that hold us back from making a decision. That's why we are on hand to help.
Simply complete the Callback form to request a friendly, no-obligation conversation with one of our helpful team members.