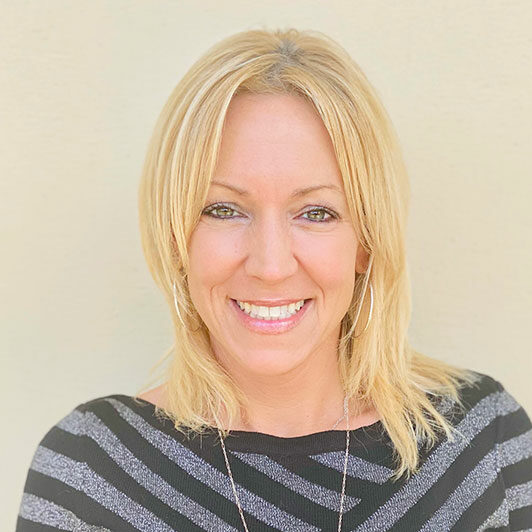 Megan is originally from Pittsburgh, Pennsylvania and moved south to Sarasota in 1995. Once settled in Sarasota, Megan completed courses at St. Petersburg College in American Sign Language (ASL). While attending college she waitressed and bartended at some well known restaurants in town, such as Patrick's and Geckos. Continuing her education, Megan earned her associates degree at Keiser University.
Megan has two beautiful children, a daughter and son who she says are growing up way too fast! In her spare time, Megan enjoys working out including running and has completed three half marathons. Megan has a strong desire to take care of people and genuinely sees the best in everyone, she looks forward to greeting you at HearCare!
---
What is your favorite season?
Fall, I love the change in weather and being able to throw on a sweater and jeans and cozy up! There is nothing better than a crisp fall morning.
What's your favorite sports team?
Pittsburg Stealers! I love football.
What's your favorite food?
I'm a meat and potatoes girl.
What's your favorite animal?
Elephant. I have elephants all over my house and love their gentle nature.
If you could travel anywhere in the world, where would you go?
Africa. I would love to go and help and give back to the children over there.
It is often the small things that hold us back from making a decision. That's why we are on hand to help.
Simply complete the Callback form to request a friendly, no-obligation conversation with one of our helpful team members.