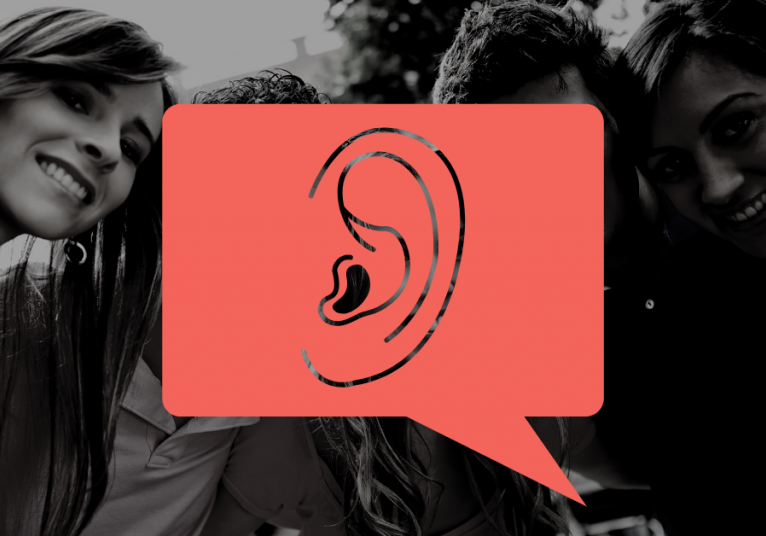 1. What type of hearing devices do you recommend for my hearing loss?
The best hearing devices for you are determined by a number of factors. Most importantly, your hearing configuration, your lifestyle and hearing needs, and you personal preferences. Talk to your provider about the difficulties you experience and what options and features are available to assist you.
2. How do I know which brand to get?
There are many brands of hearing devices available. At HearCare we work with the most trusted and proven manufacturers. We have several options for brands, style, and level of technology. Every brand has its own unique sound quality and helpful features. It is important to discuss with your provider what your lifestyle is like and what features would be important to you so that he or she can help you determine what product is best for you. That is what we are hear for! We help you sort through all of the information out there in order for you to make an educated decision and get back to better hearing.
3. How much do they cost?
Hearing devices come in a wide rang of prices. At HearCare, price is based on the intelligence of the device technology and duration of service. We do not differentiate based on style or brand, as we work with most manufacturers to give you a variety of options, all with the most up to date technology. Although price may be a factor in your decision process, we offer many different options to accommodate any budget and can find something that works for your hearing and your wallet.
4. How often do I need to have them adjusted?
During your initial fitting and adjustment period we see you several times for fine tuning and counseling. After they are set to your preferences, our included follow up service plan recommends regular 6 month cleanings, an annual hearing evaluation, and an annual device update. You are always welcome to schedule fine tuning appointments at any time if questions or concerns arise.
5. When should I expect to replace them?
Hearing devices are just like other electronics; parts wear down and technology improves. They average life expectancy for hearing devices that are well maintained is 4 to 6 years.
6. What accessories do I need?
With the intelligence of today's hearing devices there are so many fun and helpful accessories you can utilize to get the most out of your hearing experience. One of the most common would be a TV adapter to stream television into your hearing devices. This allows you to have a clearer sound and personal volume settings. Other neat accessories would be companion microphones, remote controls, and phone apps.
7. What kind of trail period do you offer?
At HearCare we offer a 30 day, money back trial period to ensure the product and settings are meeting your hearing needs. During the 30 days we work with you to program, test and fine tune the device settings; as well as work on other factors to better hearing such as using good communication strategies. This is usually enough time for you to adjust to the change and test them in your daily listening environments.
8. Is there a warranty?
Yes! All of our products come with a warranty that covers manufacturer repairs and a Loss and Damage replacement policy. The duration of the warranty varies by product, but is most commonly 3 years.
9. What services are included?
Getting hearing devices is not just about the product itself, but treating your total hearing health. This includes counseling and training via individualized classes on communication strategies, coping with hearing loss, how to get the most out of your devices, care and maintenance, and brain health. We also provide cleaning, testing, verification measures, supplies and programming adjustments for your hearing devices.
10. How often do I need to replace batteries or clean my hearing devices, and where do I get supplies?
For most hearing devices batteries will last about 1 week. Depending on the type of device and size of battery you may get more or less time. Your hearing devices should alert you when the battery is low. Other part of your device that may need regular replacement would be domes and wax filters. These should be replaced as needed when they become dirty, about every 1 to 3 months depending on how much wax you have. Batteries are easy to come by and can be purchased at your provider's office, most drug stores or online. Some supplies can be purchased online as well, but to ensure you are getting the proper parts it is a good idea to get them directly from your provider.
Free Hearing Consultation
You Might Be Interested in These Articles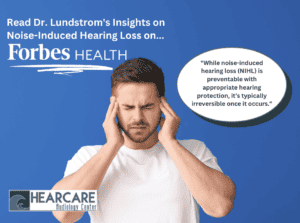 Dr. Lundstrom's insights on noise-induced hearing loss were recently featured on Forbes Health! "While noise-induced hearing loss (NIHL)…
Read More
It is often the small things that hold us back from making a decision. That's why we are on hand to help.
Simply complete the Callback form to request a friendly, no-obligation conversation with one of our helpful team members.