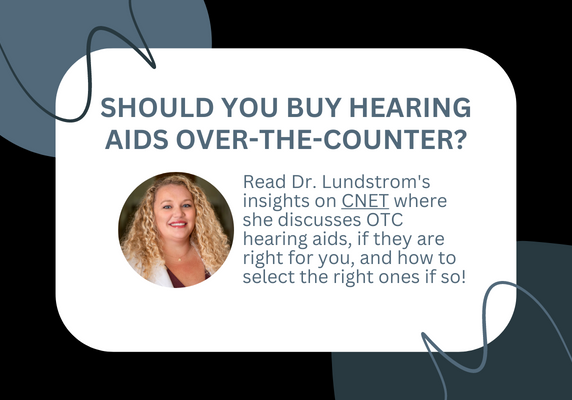 Dr. Lundstrom was recently featured on CNET: "How to Choose the Right Over-the-Counter (OTC) Hearing Aid." In this article, Dr. Lundstrom discusses: who is suitable for a hearing aid, if you should get hearing aids over the counter, and how to choose the best OTC hearing aids for you. 
"Over-the-counter hearing aids aren't for everyone — the FDA regulates them a bit differently from prescription hearing aids, and they're not recommended for severe hearing loss or for anyone under the age of 18." -CNET
CNET recommends looking at the following to determine the right hearing aids for you:
If you've determined that purchasing hearing aids over-the-counter is best for you, keep in mind that "most online or mail-in hearing aids do not come with services or follow-up care," Dr. Lundstrom says. "When purchasing with a professional, you typically get a warranty and follow-up services to enhance your success." That doesn't mean you can't purchase your hearing aids over the counter and then see an audiologist for further care — which Lundstrom advises.
Best practices when it comes to purchasing hearing aids and getting the best outcome include: visiting an audiologist, completing a hearing screening, and scheduling appointments for maintenance check-ins to tune your hearing aids. 
Free Hearing Consultation
You Might Be Interested in These Articles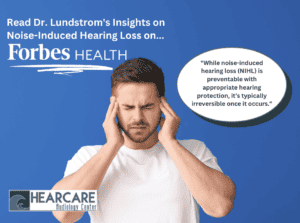 Dr. Lundstrom's insights on noise-induced hearing loss were recently featured on Forbes Health! "While noise-induced hearing loss (NIHL)…
Read More
It is often the small things that hold us back from making a decision. That's why we are on hand to help.
Simply complete the Callback form to request a friendly, no-obligation conversation with one of our helpful team members.