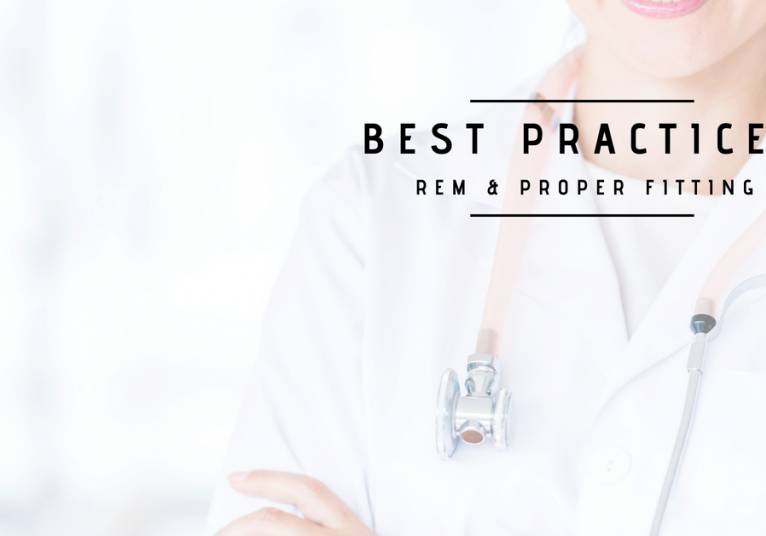 I'm sure many of you have heard horror stories about friends getting hearing devices and pretty quickly saying they don't work so they eventually put them in a drawer.  Hearing stories like this always make me cringe.  A great way to greatly reduce this issue is to follow recommended best practices in hearing device fittings. A big portion of this best practices model is performing something called REAL EAR MEASUREMENT (REM).  This is, in my opinion, the most important tool in fitting hearing devices for our patients and should be performed on every patient.
According to a MarketTrak survey over the past 30 years, only 39% of both audiologists and hearing instrument specialists use REM for their fittings (Abrams & Kihm, 2015). This is most likely due to providers cutting corners, not wanting to purchase the equipment due to cost, or not fully understanding the benefits of this wonderful tool. At HearCare Audiology we always follow best practices to ensure our patients receive the most out of their hearing devices. Performing a REM helps your audiologist fine tune the devices pitch by pitch and objectively measure what is being amplified in your specific ear canals. While hearing device manufacturers set their fitting parameters to what the average ear canal is, we know not everyone fits this mold.
Authored by Jeffrey Olson, Au.D.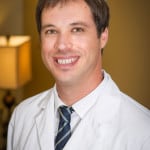 Free Hearing Consultation
You Might Be Interested in These Articles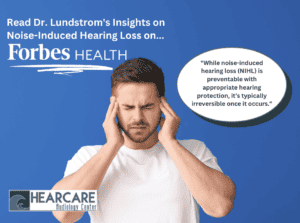 Dr. Lundstrom's insights on noise-induced hearing loss were recently featured on Forbes Health! "While noise-induced hearing loss (NIHL)…
Read More
It is often the small things that hold us back from making a decision. That's why we are on hand to help.
Simply complete the Callback form to request a friendly, no-obligation conversation with one of our helpful team members.