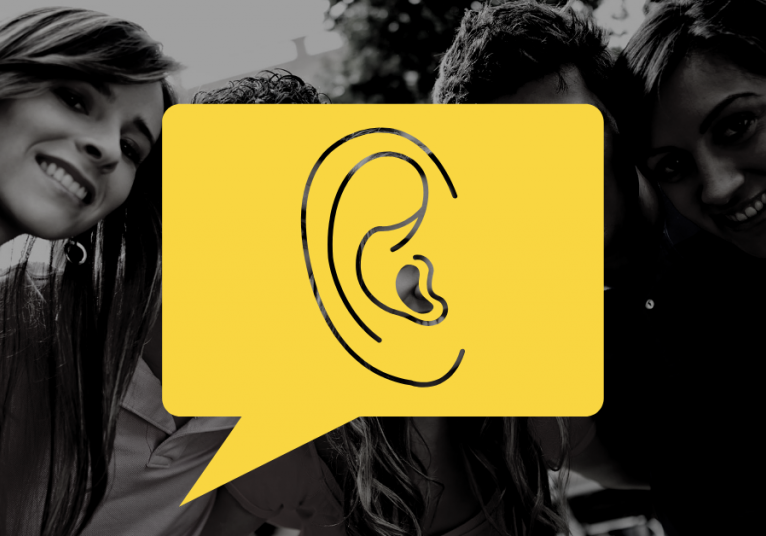 The technology of hearing devices has changed significantly in recent years. Patients often wonder what the differences are between older technology and new technology. This blog will outline some of the new and exciting changes that are happening with current hearing devices.
Bluetooth capabilities:
One of the new features of most hearing devices is that they are now Bluetooth compatible with iPhone and android devices.  What this means is that the hearing devices can be paired to the phone which allows the patient to hear the speaker on the phone through both hearing devices (hands free). This significantly improves one's ability to understand speech while using the cellphone because it is streaming to both ears and it is amplified through the hearing devices. Another function is the ability to use an app where you can make changes to the hearing devices such as volume, program changes and much more. This makes it easier for patients to control how they hear without having to press any buttons on their hearing devices.
Rechargeable:
Most receiver-in-the-canal (RIC) styles can now be rechargeable.  Instead of the nuisance of changing batteries every week, patient now have the luxury of placing devices directly in a charger every night. This has greatly helped patients with dexterity issues who have difficulty changing  batteries and it has helped people save a lot of money on batteries. Patients simply have to place devices in the charger every night and the charge should last the whole day.
Brain hearing technology:
One of the biggest benefits of current hearing devices is brain hearing technology. We now know that we hear with our brains and not just our ears. Old technology simply focused on making sounds audible and loud enough so we can hear, but this did not help patients with speech understanding. Current technology focuses on providing our brain with the purest speech signal so our brain can not  only hear, but understand what is hears. These helps reduce listening effort so our brains remain strong and healthy and it reduces the risk of developing cognitive decline in the future.
It is an exciting time for hearing aid users due to the significant improvements in hearing device technology.  With this new technology, we are able to better help our patients which is very rewarding for every doctor here at HearCare. We are excited to see what the future holds!
Authored by Jenilee Pulido, Au.D. 
Free Hearing Consultation
You Might Be Interested in These Articles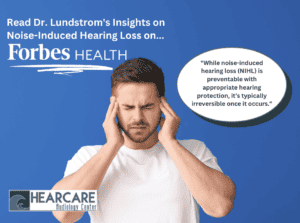 Dr. Lundstrom's insights on noise-induced hearing loss were recently featured on Forbes Health! "While noise-induced hearing loss (NIHL)…
Read More
It is often the small things that hold us back from making a decision. That's why we are on hand to help.
Simply complete the Callback form to request a friendly, no-obligation conversation with one of our helpful team members.